Background/ Why Is This Important?
As part of the work of building a rational system of health services for children in BC, Child Health BC works with BC Children's Hospital and the regional health authorities to identify the best ways to improve the continuation of care for children from service at BCCH to service in their own communities.  We know from families, providers in regional health authorities, and providers at BCCH that this is a complex issue and there is a need for improvement. 

Safety and quality literature, professional organizations and Accreditation Canada all have clear messages about the importance of effective, standardized transition processes for patients who experience a change in team membership of their care providers, such as the transition from BC Children's Hospital to community providers.  The Child Health BC Continuing Care initiative provides a model of care for care continuation, and a set of tested tools for improvement.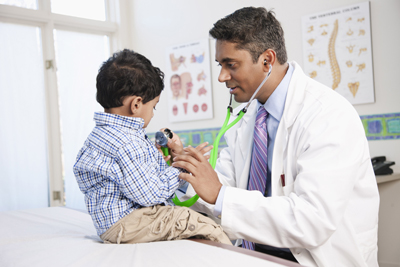 What Actions Have Already Been Taken And What Is Next?
This collaborative project with Child Health BC, BCCH and UBC Department of Pediatrics leadership has created and documented a clear understanding of the barriers to effective care continuation for children admitted to BCCH as in patients.  A future state model was created and refined numerous times based on feedback from many stakeholders from a number of disciplines and from both BCCH and community. 

An approach that includes stratification by medical complexity and inclusion of psychosocial / system challenges resulted in two care algorithms, with graphic display of the chronology and supportive tools.  Proposed role descriptions support the algorithms. 

Five tools were developed and tested and show promising preliminary results in improvement of care continuation for all patients/family. As a project defined by its Charter, the work is now transitioning to BCCH and UBC Pediatrics for operationalizing the tools and associated practices.  Details of the project and tools are provided in the supporting documents.