About 1000 visits a day to emergency services by children in BC 
There are 109 emergency departments (EDs) and health centres providing emergency care to children in BC in 2015. These sites range from health centres that are not open for part of the day and night in more remote locations, small and large hospital emergency departments operating 24/7 to Emergency Departments dedicated to children.  All of the 109 sites are providing service to children, and together they are serving more than 350,000 children visiting them across the province. That's about 1000 visits per day by children to emergency departments in BC.
Tiers of service module for children's emergency services
The Tiers of Service module for children's emergency services was among the first completed. See the Reports and Background Documents section to learn more about it.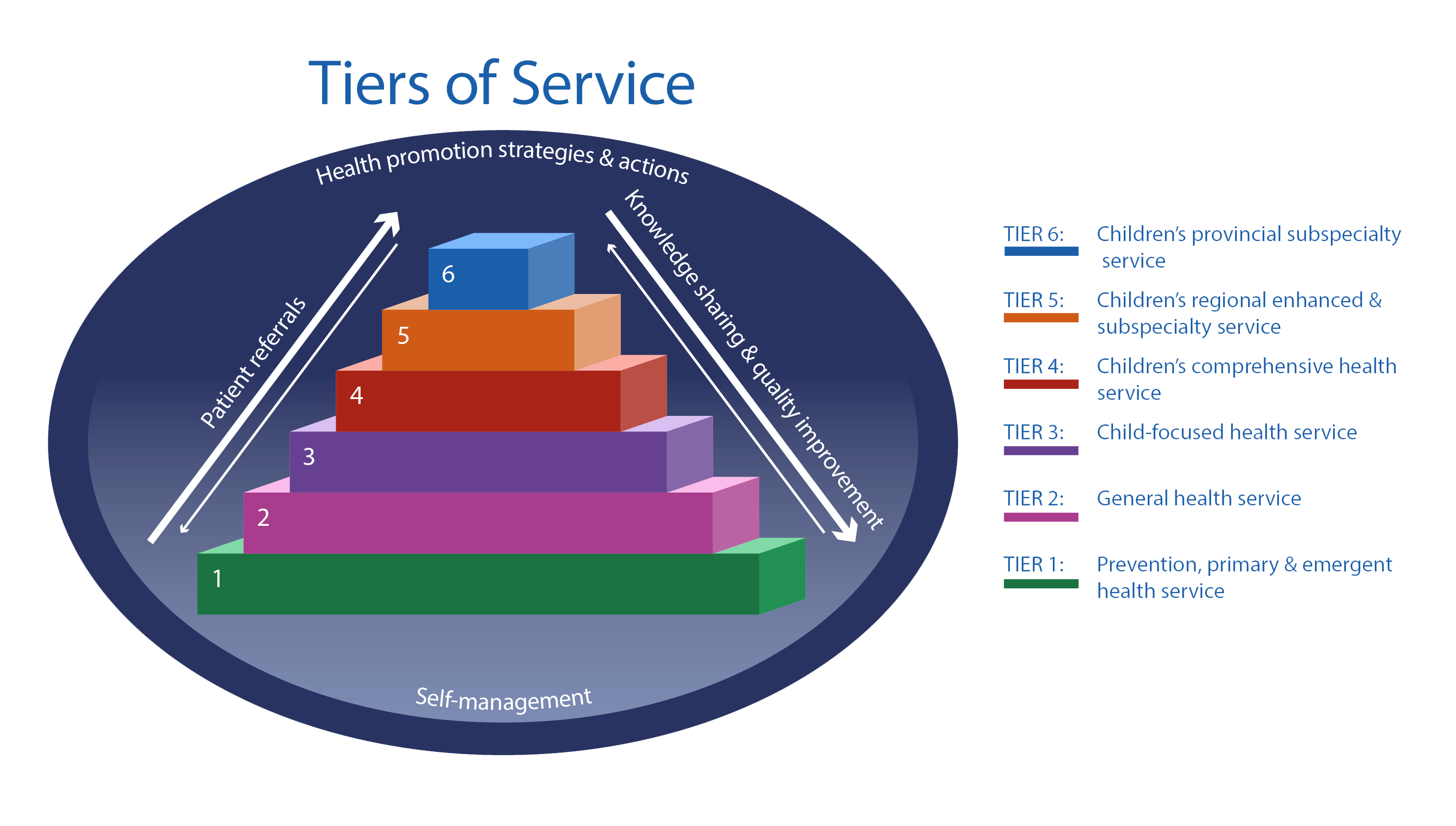 Self-assessment using the module
Using the completed Emergency Tiers of Service module,  and through a comprehensive process led by Child Health BC in conjunction with our health authority partners, 109 of 109 ED sites have completed a self-assessment. These self-assessments reviewed the service planning details in the Emergency Tiers of Service module.  The self-assessment outlines their current state with respect to the responsibilities and requirements as outlined in the module. 
Given the goal of creating a provincial system of care, it is helpful to look across health authority regions for a provincial view. CHBC has since worked in collaboration with the health authorities, in reviewing these results from site, regional and provincial perspectives. 
From a regional perspective, each of the health authorities is now working with their local sites, using the report to guide their service planning and operations. Provincially, together with the Emergency Services Advisory Committee (ESAC) and our health authority partners, we are undertaking new initiatives to share best practices and to innovate in the delivery of emergency care to children throughout the province.