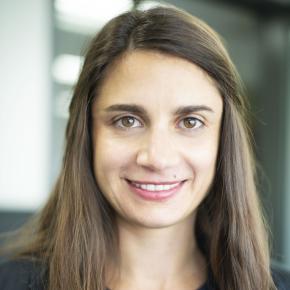 PhD, MPH
Researcher
Sina Waibel is researcher at Child Health BC. In her role, she supports the development of the Tiers of Service self-assessments and manages data analyses to generate reports which support future local, regional and provincial planning.
Sina completed a Master's in Public Health at University of Pompeu Fabra (Spain) and a Ph.D. in Public Health at Autonomous University of Barcelona (Spain). 
Sina has been working for over 10 years in health services research and has published various articles in that field. Within the framework of her Ph.D. studies, she collaborated on site with the London School of Economics and Political Science and the World Health Organization Regional Office for Europe, elaborating policy and research papers on integrated care.